Mortgage Transaction Steps
Created On March 8, 2022 - Updated On: March 8th, 2022 by Stephanie Marrazzo
---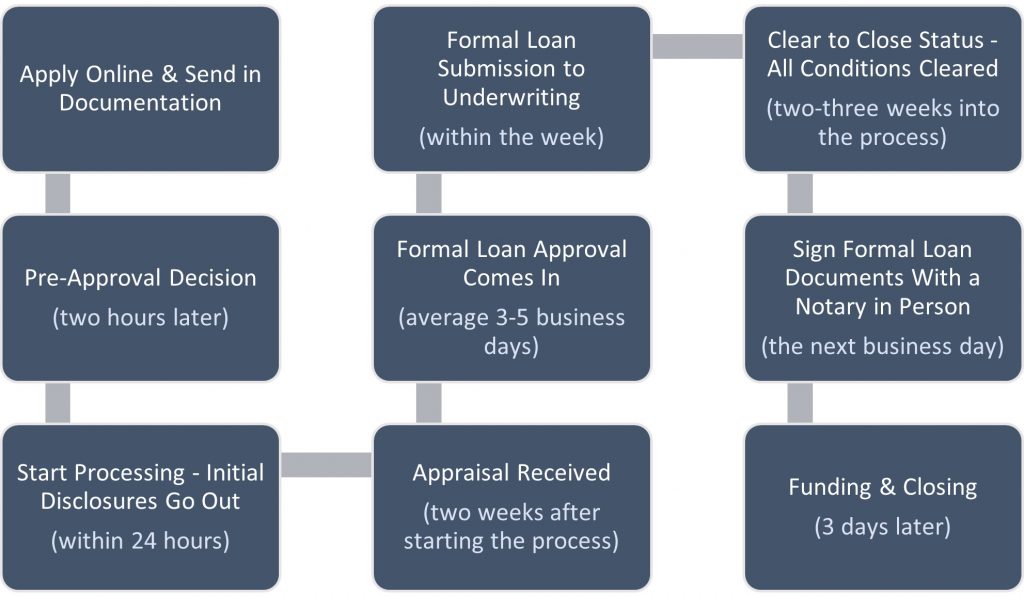 Common questions:
Can we close in less than 30 days? Absolutely, we often close much sooner. If you were interested in a specific timeframe, just mention it to your loan consultant and we can usually accommodate you.
Do I need an appraisal? Not always, we get appraisal waivers on about 40% of our transactions, this is likely not going to be the case for anything less than 20% equity, or if it is a newly built home.
Will these timeframes change? Yes, these will increase and decrease depending on the economy and rates in general, but not by much. However, from start to finish, you can count on a 30-day closing.